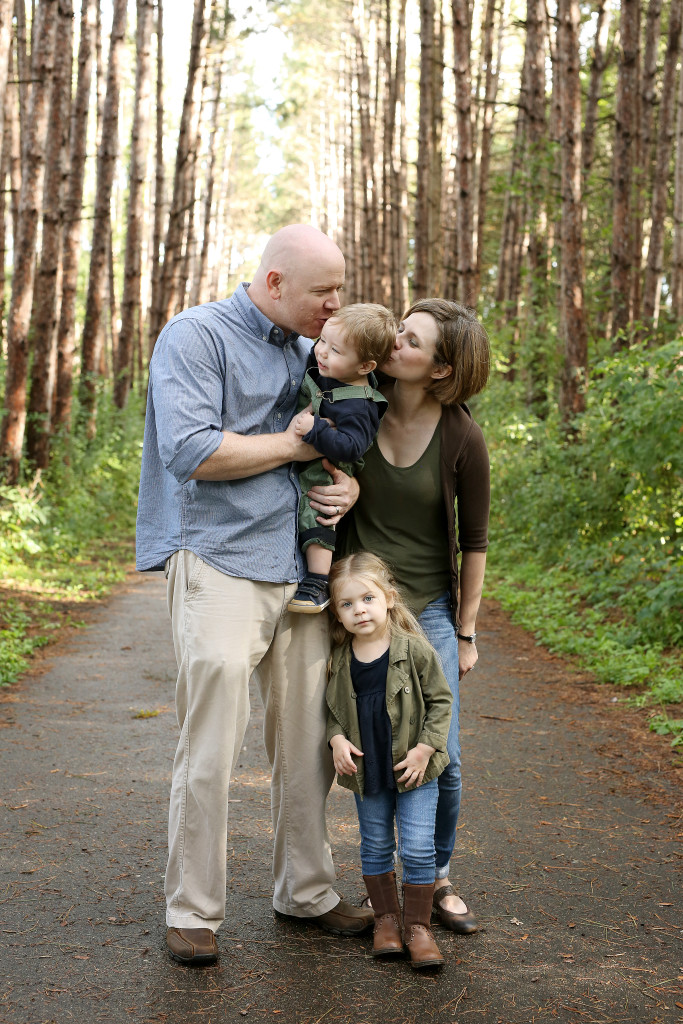 Whether you've been a client of mine for one year or ten, you know that doing a family photo session in the Rice Creek Open Space here in Shoreview, is one of my favorite places to shoot families. The possibilities are endless, and the space looks different depending on the season, the light, and how deep into the "forest" you step!
Four reasons I love to shoot at Rice Creek:
The light here is magical!
The open shade is just what we photographers dream of.
There are enough sticks and pinecones to keep little ones busy while I snap a few shots of Mom + Dad.
No traffic! Well, at least no car traffic, just bikes and pedestrians. Safety first.
One little secret about this spot – there's a log "cabin" about 20 feet off the main path that's been built and re-built. Contact me for a session at Rice Creek, I'll show it to you!